In the last five months, I created a YouTube channel, started investing, ... review business and joined an NGO to teach teenagers web development in ...
Major League Hacking Announces the MLH Top 50 List Featuring the World's Rising Technologists February 06, 2020 11:00am Share:
Student hackers from 14 countries recognized for excelling in leadership and propelling innovation within technology
NEW YORK (PRWEB) February 06, 2020
, the global student hacker community empowering the next generation of programmers and entrepreneurs, published the first annual recognizing some of the world's most impactful young technologists.
The honorees were chosen from more than 100,000 participants at MLH hackathons, workshops, and other community events in the past academic year. More than 20 experts evaluated the nominees based on the impact they made, their innovation in technology and education, and their leadership of hacker communities.
"We are thrilled to recognize the rising stars within the MLH community," said Mike Swift, CEO and Co-Founder of MLH. "The MLH Top 50 represents a diverse and innovative group of student leaders that are paving the way for the next generation of developers. They have made an immense impact on the world, and we can't wait to see what they do next."
The recipients range in age from 17-30 years old and hail from 14 countries including USA, Vietnam, Mexico, Lithuania, Australia, among others. The hackers featured on MLH's Top 50 List are leading the charge in bringing hacker communities and educational resources to underserved populations around the world.
Here are a few testimonials from some of the MLH Top 50 recipients from around the globe:
"Because of the hacker community and my feeling of inspiration, I was motivated to take up an opportunity to impact my immediate community of women and fellow hackers by hosting the first women-centric hackathon at my school. In fact, I really believe that experience opened my eyes to what a community could really do for people that just needed one opportunity to show themselves that they really belong in the hacker space." - Emily Huang, 22, Rowland Heights, California, University of California, Riverside, Rose Hacks
"My friends and I created our own hackathon community which has over 10,000+ people. In a country with such an unstable economy, it's exciting to have created an ecosystem where hackers, entrepreneurs, students, and mentors alike can come together to help each other." - Aleksandr Malyshev, 25, Moscow, Russia, Moscow Institute of Physics and Technology, Russian Hackers
"When I talked to other hackers and organizers from all over North America, I was always rather jealous of the sheer number of hackathons in their areas. In Vancouver, we don't have nearly as many so one of my main goals for the year was to serve our local hacker community better by offering them more chances to hack! " - Zoe Fox, 23, Melbourne, Australia, University of British Columbia, nwPlus
"After a wildly inspiring summer in San Francisco interning at GitHub, I interrupted my degree to become a full-time nomad and work remotely in the business side of tech. In the last five months, I created a YouTube channel, started investing, incorporated a company (that I called UwU, Inc. — making it the world's most expensive UwU), launched a resume review business and joined an NGO to teach teenagers web development in Panama." - Elena Lape. 23, Vilnius, Lithuania, University of Edinburgh, Hack the Burgh
The MLH Top 50 represents the next generation of technology leaders, who work tirelessly to take their life-changing experiences as members of MLH's community and share them with the world. Through MLH's educational hackathons, technical workshops, and other community events students have the opportunity to build their network, learn new skills outside of the classroom, and make an impact that stretches far beyond their school.
To view the full list of the MLH Top 50 student hackers or for more information, please visit: .
About Major League Hacking

Founded in 2013, Major League Hacking (MLH) is the global student hacker community and a Public Benefit Corporation that empowers the next generation of technology leaders and entrepreneurs with free, out-of-the-box workshops and events covering today's most relevant technology. Each year, MLH facilitates over 1,200 weekend-long invention competitions (hackathons), MLH Localhost technical workshops, and Local Hack Day developer conferences that foster community growth and teach computer science skills to more than 100,000 students around the world. For more information please visit:

For the original version on PRWeb visit: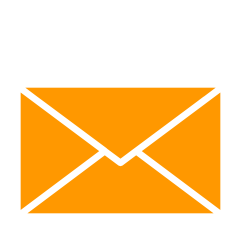 Don't Miss Any Updates! News Directly in Your Inbox Subscribe to: Benzinga Premarket Activity Get pre-market outlook, mid-day update and after-market roundup emails in your inbox. Market in 5 Minutes Everything you need to know about the market - quick & easy. Daily Analyst Rating A summary of each day's top rating changes from sell-side analysts on the street. Fintech Focus A daily collection of all things fintech, interesting developments and market updates. Email Thank You
Thank you for subscribing! If you have any questions feel free to call us at 1-877-440-ZING or email us at
source
https://www.benzinga.com/pressreleases/20/02/p15270654/major-league-hacking-announces-the-mlh-top-50-list-featuring-the-worlds-rising-technologists