Advisors help callers agree actions to stop their illegal online behaviour, through measures like web filters, enlisting support from family or friends, ...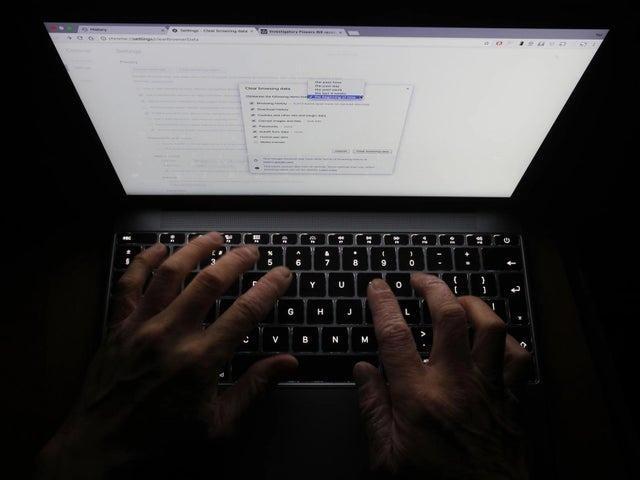 The campaign, launched by The Lucy Faithfull Foundation charity which helps prevent child sexual abuse, has recorded 1,459 callers from Lancashire seeking help from its experienced team of advisors in the last 12 months.
Today, director Donald Findlater said many offenders were at first accessing adult pornography sites, with popular search terms becoming a "slippery slope" to accessing other content.
He explains: " The trouble is that adult pornography is legal so restricting access to that would be a problem - clearly things that depict illegal acts such as rape shouldn't be available.
"While there are many people whose interest in children preceded adult porn, the internet works by creating curiosity and interest and there are 'tempters' often put online for people to view images of younger people. Sites like Pornhub have reported people using search terms like "teen pics".
"If they know there's a massive search term that becomes a slippery slope, something that's helping people to think about matters that are profoundly unhelpful. The industry is aware, but there's a lot more work to be done.
"This link between privately viewing adult pornography is not one people comfortably accept."
"That's why often people don't take steps to cover their tracks while accessing this because they are not going out to seek it - many of the people viewing images online didn't have a preexisting interest in children. "
It is widely accepted that nationally, the agencies involved in tackling illegal pictures only get to deal with around one in eight people viewing them, which is why the helpline is seen as another important step in tackling the scourge.
Mr Findlater adds: "We don't only rely on police arresting people because they can never get to the scale of this problem, so we have to have other measures.
"Lancashire is probably one of the areas with a lower increase because Lancashire police, as a partner, have been extremely active so the charity's work has become more visible in Lancashire already.
"But there will always be more to do in terms of greater public awareness that there's help available if you, or someone you know, has this problem."
It is understood some people who contact the helpline or website are women typically worried about a partner, dad or son.
Up to a third of the people in touch about their own behaviour were under 21.
The helpline assists people to understand what triggers their and get support to stop for good. Advisors also explore with callers the possibility of any direct risks to children.
It is confidential and anonymous - but if identifying details are given and a child is at risk of harm or a crime has been committed, the information will be acted on.
Donald adds: " Some people are really aware of the fact that it's not ok. For some it tends to be related to a depressive episode in life, or the need for a reward when things are going badly, and it is often coupled with alcohol - then they'll blame the alcohol and say they would not have done it if they hadn't drank alcohol.
"Other times it might be relationship issues, or work stresses."
Advisors help callers agree actions to stop their illegal online behaviour, through measures like web filters, enlisting support from family or friends, or tackling underlying mental health or relationship issues.
Donalds explains: " Enlisting support is a tough ask but that is part of it, or for some, it's to do with depression it's about tackling that.
"We will talk to people about practical steps they can take to start to deal with their issues, such as putting filters on machines or bringing their technology into public areas where they are less likely to be able to do it, or even simply developing new, different interests. It's facile to say: 'get out more' but to some people it is that.
"We make sure people know it's illegal, that children are harmed and that they've contributed to that harm.
"And we try to make sure people feel positive about where they're going."
Ultimately, can anyone who develops these urges ever totally be rid of them?
He replies: " It's interesting - it partly depends on where they've come from. If it's a longstanding issue it's much harder to do something about it.
"I absolutely believe most people viewing images online, if starting from viewing adult pornography, they can put this back in its box and there's no reason it shouldn't stay there, but others will need self management strategies."
Viewing and sharing indecent images of children online is a major problem in the UK and globally.
In 2018 the National Crime Agency estimated 80,000 people in the UK posed a sexual threat to children online.
Detective Chief Superintendent Emily Higham from the North West Regional Organised Crime Unit said: "It's our continued priority and duty to protect children from sexual exploitation and from those who seek to do them harm, including those who access and share indecent images of children online.
"Tackling this horrendous crime is our priority and a national priority, together with our partners we are using all available resources to arrest more offenders, safeguard more children and where possible, prevent offending in the first place."
source
https://www.lep.co.uk/news/crime/almost-1500-people-lancashire-contact-self-help-website-and-helpline-tackle-people-viewing-indecent-child-images-2442500