Information on how to sign up is on page 6A of today's edition. Those who can't get or don't want the internet can be assured our remaining three print ...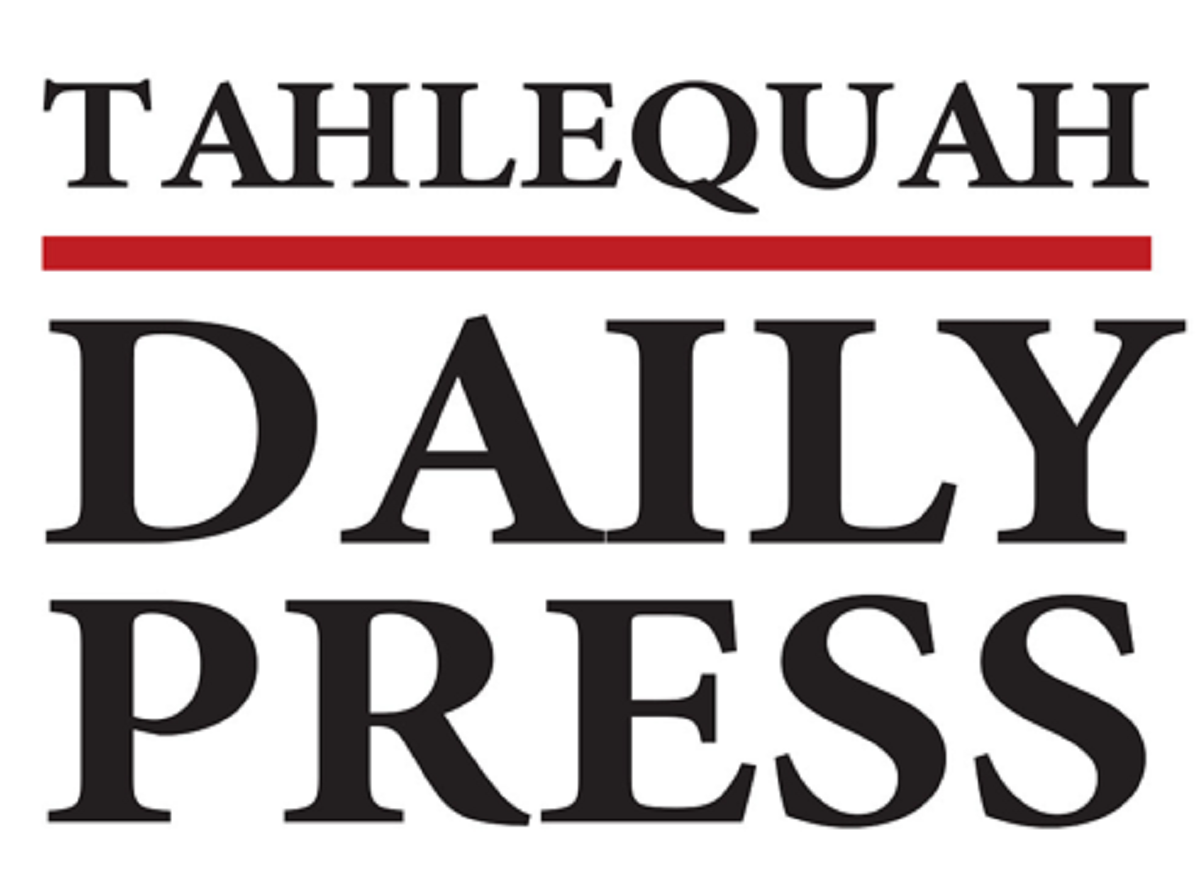 topical EDITORIAL: More queries answered on revamp of TDP
In the Friday e-edition – which we also "blasted" in emails to print subscribers – we explained some of the questions we've been asked since we announced last week we were suspending two days of our print editions, though we will continue our e-editions five days a week, and our website updates every day, pretty much around the clock.
Now we continue with more. If you haven't read what we've said so far about this change, go to our website and read the three pieces we've already published. Here are the links, in the order in which they appeared: ; ; and .
6. Why are the print editions smaller than they have been, and is that a permanent situation? In a newspaper, the "newshole" – the space allocated to stories, photos and other content – is determined by advertising, on at least a 50-50 ratio. Since the pandemic wiped out much of our advertising base, we've trimmed pages, as we explained earlier – but there's still just as much or more content, since our newshole is far bigger than normal. Pages will increase when the pandemic subsides, as businesses open and advertising picks up, and other "content providers" resume operators. In fact, when that happens, we expect the remaining three print editions to be even larger than before, since many advertisers will likely want to use print editions – at least until they see how much traffic our e-editions can offer them.
7. What if you don't have internet access and only want print? Are you going to refund some of my money? Unfortunately, we can't. We wouldn't have suspended the print editions if we weren't forced by financial circumstances to do so. Subscribers have a number of options. We hope those with internet access who still prefer print will give the e-editions a chance; they might find they like them better, as skeptical old-timers in the industry have done. Those who don't have online access but would like to have fiber optic internet installed can score a great deal from Lake Region Electric Cooperative, in areas where available. Information on how to sign up is on page 6A of today's edition. Those who can't get or don't want the internet can be assured our remaining three print editions will not suffer in quality or quantity at all, and the most important content will be in print editions, which will likely be bigger when the pandemic subsides. We ask print-only readers to stick with us at least until then, and trust us; we believe they'll like what they see.
8. What happens with the comics and puzzles, and the answers to those? We're actually revamping that page and will be offering Sudoku, as requested. While it will be a bit inconvenient in terms of "serial" comics and other features, that page can obviously not appear in print on Wednesday and Friday. But for the few readers who don't have internet access but enjoy the puzzles, we will be providing the answers to Tuesday's puzzles in the Thursday print edition, and answers to Thursday's puzzles in the weekend print edition. Those will be on the classified pages. The answers to the weekend puzzles will be in the Tuesday print edition, as usual.
9. Will the two print editions ever return? We just don't know. It will depend on the industry's recovery from its pandemic-related losses and its overall financial help. The same goes for staffing changes and other changes we've been forced to make. Remember, this is happening industry-wide, not just at TDP or within our company, CNHI. In fact, many papers starting making cuts years ago. We can tell you that our award-winning news team is still very much intact and hard at work, so your favorite writers – whether you're a reader or a valued source of information – will still be producing content.
10. How to I find the e-edition and activate my digital access? The electronic version – which appears five days a week, whereas our website is updated regularly all week – is on . Just click the "E-Paper" item at the left top of the web page. Print subscribers who have not activated their digital accounts should call Subscriber Services at 866-770-7991. Please be patient; there have been some changes to hours and staffing for them, too. The hours are Monday through Friday, 7:30 a.m. to 4 p.m.: and Sunday, 7:30 to 11 a.m. If you can't get through, call back!
HULBERT [mdash] age 49. Surgical Technician. Died Monday, April 27th, 2020 in Tahlequah, OK. He will be laid to rest at Ballou Cemetery in Locust Grove, OK.
FORT GIBSON [mdash] Dr. John Oglesbee, 80, gave his life for his patients on April 26, Services pending at this time. Online condolences may be expressed at tahlequahfuneral.com
KANSAS [mdash] Sheila Mahaney, 59, Beautician of Kansas, OK died April 25, 2020. Drive-in Grave side services 2PM Wednesday April 29, at Kansas Cemetery, Kansas, OK. Online condolences may be expressed at tahlequahfuneral.com
TAHLEQUAH [mdash] James Myres passed away on April 20, 2020, at the age of 88. There will be a private family burial at Shirley Springs Cemetery in Eldon, OK.
Sorry, there are no recent results for popular commented articles.
Sign up now to get our FREE breaking news coverage delivered right to your inbox.
First Amendment: Congress shall make no law respecting an establishment of religion, or prohibiting the free exercise thereof; or abridging the freedom of speech, or of the press; or the right of the people peaceably to assemble, and to petition the Government for a redress of grievances.
source
https://www.tahlequahdailypress.com/opinion/editorials/editorial-more-queries-answered-on-revamp-of-tdp/article_f35cb6ed-de26-5726-b643-190a922f509c.html